PVC balcony doorstep
The combination of pvc doorstep designed by VEKA with the special hitches from Winkhaus enables to manufacture the balcony doors with tilt&turn function and 2cm high door sill. In the close position the door stays tightly locked.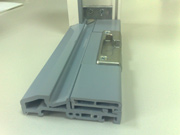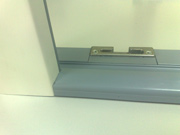 Alu doorstep
There is also a possibility to manufacture balcony doors with low doorstep made of aluminium. In that case the window may be equipped with tilt&turn fitting as well.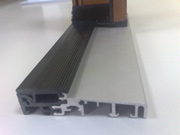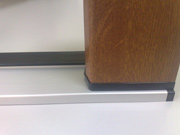 Automatic sealing strip (automatic treshold)
Applying of the special sealing strip mounted on the door sash enables manufacturing entrance doors without doorstep. After closing the door the strip goes down sealing the space between the door sash and the floor.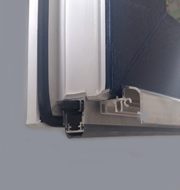 Balcony latch
The combination of two elements: special latch installed on the frame and the ergonomic holder fixed on the sash gives the possibility to shut the balcony door from outside without the use of the handle.


Air inlets
Modern pvc windows are exceptionally tight. Application of Aereco automatic air inlets allows to get rid of excess of humidity which gathers in every flat or house.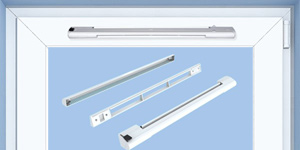 Window sills
Modern multichamber window sills from VEKA are destinated for indoor application. They are covered with exceptionally hard melamine decorative foil which are very resitant to temperature and mechanical damages. In our offer various kinds of window external and internal sills are available depending on the individual needs of the customers.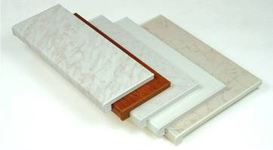 Roller shutters
We also offer a wide range of top and front mounted roller shutters which are available in many various colour variants and equipped with many control options.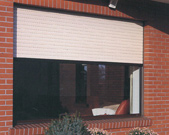 Garage doors
Sectional doors are modern doors designed and produced for demanding users. They do not occupy much space in front of the building and that is why you can park a car on the driveway straight in front of the door.